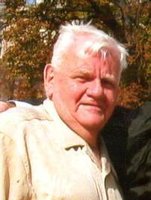 Martin Oferrell
Martin Oferrell, age 80, of, Haledon died Sunday, November 5, 2017 at St. Joseph's Wayne Hospital in Wayne, NJ. Martin was born April 18, 1937 in Greensboro, NC. He lived in Paterson, NJ before moving to Haledon in 2012.
He was employed by United States Postal Service, Paterson, NJ as a Mail Handler for 37 years and retired in 1992. He also drove a school bus for Murphy Bus Company. He was a parishioner at St. Gerard's R.C. Church in Paterson, NJ where he was an assistant Scoutmaster.
He is survived by his wife: Mary (Valentino) Oferrell ,his two daughters: Phyllis Oferrell Zayas of Effort, PA and Karen Oferrell Wauchek of West Milford, NJ, and his two sons: David Oferrell of Apex, NC and Martin Oferrell, Jr. of Woodstock, VA. He is also survived by his grandchildren; Andrew Oferrell, Samuel Oferrell and Joshua Wauchek and several nieces and nephews.
He was predeceased by his sister, Emma Coley.
A Mass of Christian burial will be held 10:00 am on Friday, November 10 at St. Gerard's R.C. Church, 501 West Broadway, Paterson, NJ.
Visiting hours will be Thursday, November 9 from 2-4 & 7-9 PM at DeLuccia - Lozito Funeral Home, 265 Belmont Avenue, Haledon, NJ.