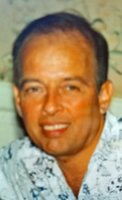 Joseph Nestico
Joseph Nestico, age 66, of, Pequannock died Tuesday, November 7, 2017 at New York Presbyterian in New York, NY. Joseph was born November 12, 1950 in Passaic, NJ. He lived in Haledon, NJ before moving to Pequannock in 2016.
Before he retired, he was employed by Sherlock Holmes Home Inspection, Franklin Lakes, NJ as a Licensed Home Inspector. He served in the United States Navy during the Vietnam War.
He is survived by his wife: Patricia (Tomaro) Nestico, his three sons: Joseph Nestico and his fiancé Heather Katz of Linden, Anthony Nestico of Little Falls, NJ and Michael Nestico of Paterson, NJ. He is also survived by his step sons: Michael and Christopher Patti of North Haledon, NJ and his grandchildren; Jason Patti and Victoria Nestico.
A Memorial Mass will be celebrated on Saturday, November 11, 2017 at Holy Angels R.C. Church, 465 Main Street, Little Falls, NJ at 11:15 AM.
.
.