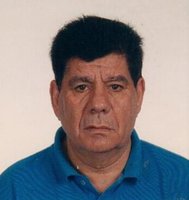 Jose Furtado
Jose Furtado, age 65, of Haledon died Thursday, November 16, 2017. Jose was born September 17, 1952 in San Miguel, Portugal. He came to the United States in 1973. He lived in Totten, MA and Wayne, NJ before moving to Haledon in 1989.
He was the proprietor of Dunkin Donuts on Route 20 in Paterson, NJ for over 30 years.
He is survived by his daughter: Jennifer Furtado and his son Brian Furtado. He is also survived by his sisters; Lucia Furtado, Aldina Furtado, Carla Furtado and Ines Furtado, and his brothers: Duarte Furtado and Artur Furtado and his four grandchildren. granddaughter, Crystal Soto; grandson, Jalen Soto; grandson, Justin Furtado and grandson, Mason Furtado.
He was predeceased by his wife Maria Furtado in November of 2016.
A Mass of Christian burial will be held 11:30 am on Tuesday, November 21 at St. Paul's R.C. Church, 286 Haledon Avenue, Prospect Park, NJ. Burial will be in Holy Sepulchre Cemetery, Totowa, NJ.
Visiting hours will be Tuesday, November 21 from 9-11am at DeLuccia - Lozito Funeral Home, 265 Belmont Avenue, Haledon, NJ.
.