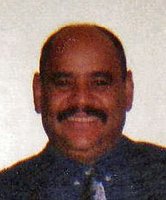 Ruben Hernandez
Ruben Hernandez, age 72, of, Paterson died Sunday, November 26, 2017 at St. Joseph's Hospital and Medical Center of Paterson, NJ. Ruben was born April 11, 1945 in Camuy, Puerto Rico and came to Paterson in 1963.
He was employed by E & W Textile, Haledon, NJ as a Machine Operator.
He was a parishioner of St. John The Baptist Cathedral in Paterson.
He is survived by his wife: Matilde (Aguilar) Hernandez, his two daughters: Yesenia Hernandez of Prospect Park, NJ and Julia Ramirez of Prospect Park, NJ, and one son: Ruben Hernandez, Jr. of Colts Neck, NJ. He is also survived by ten grandchildren, two great grandchildren, eleven brothers and three sisters.
He was predeceased by his Son, Andre Hernandez and two sisters.
A Mass of Christian burial will be held 10:00 am on Friday, December 1 at The Cathedral of St. John The Baptist, 381 Grand Street, Paterson, NJ. Burial will be in Holy Sepulchre Cemetery, Totowa, NJ.
Visiting hours will be Thursday, November 30 from 5-9 pm at DeLuccia - Lozito Funeral Home, 265 Belmont Avenue, Haledon, NJ.
.