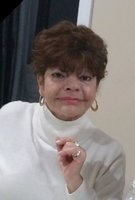 Blanca Kaiser
Blanca Doris Kaiser, age 66, of, Haledon died Friday, March 2, 2018 at home in Haledon. Blanca was born December 9, 1951 in Bogotá, Colombia .
She was employed as a Nurses Aid.
She is survived by two sons: Kristofer Kaiser of Wayne, NJ and Juan Carlos Ferrer of Colombia. She is also survived by her cousin, Sonia Rosa Ramos.
The funeral will be held 1:00 pm on Friday, March 9 at DeLuccia - Lozito Funeral Home, 265 Belmont Avenue, Haledon, NJ. Burial will be in Cedar Lawn Cemetery, Paterson, NJ.
Visiting hours will be Friday, March 9 from 11am - 1pm.
.